Yipeng Liu 刘一鹏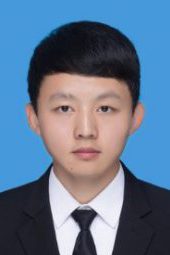 Graduate Student
 liuyi_123456@qq.com       
SIST Building 2-209
Yipeng Liu studied at Hefei University of Technology from 2014 to 2018 and is admitted to ShanghaiTech University in 2018. From 2015/3 to 2016/7, he joined the robotics college laboratory in Hefei University and won the first prize at The Seventh RoboCup of Anhui province.
Education
2014.9-2018.6 B.Eng. Hefei University of Technology (China)
Research and Work Experience
2015.3-2016.7 member of robotics college laboratory
Awards & Activities
2016.10 The Seventh RoboCup Provincial First Prize.